I didn't really have much time to look at the bike 'proper' before I bought it and brought it home.   What did I buy!?  Here's a first look.
The seller made no claims about the mileage, which you can see here is around 28k.  Since the bike won't start, there's no simple way to check if the gauges and odometers function.
The bike came with an owners manual with previous-owner scribbles inside.  Assuming that the manual has always been with this bike, then the bike had 16,650 miles on it in 1987 and 22,222 miles in 2001.  Is it possible that the bike has been ridden less than 6000 miles in the last 15 years?  I think so.  One clue is the tires.  They look new, but are in fact 11 years old.  The seat has been recovered, but other things like the foot pegs and kickstand rubber aren't very worn, nor are the handgrips.   We'll just have to see if the odometer works.
If you look at the tach you'll see webs and a bunch of dead baby spiders.  One of the faceplate screws has also come loose.
The bike still has the factory toolkit.  Cool!
The K&N label doesn't lie.  There's a serviceable K&N filter inside the airbox.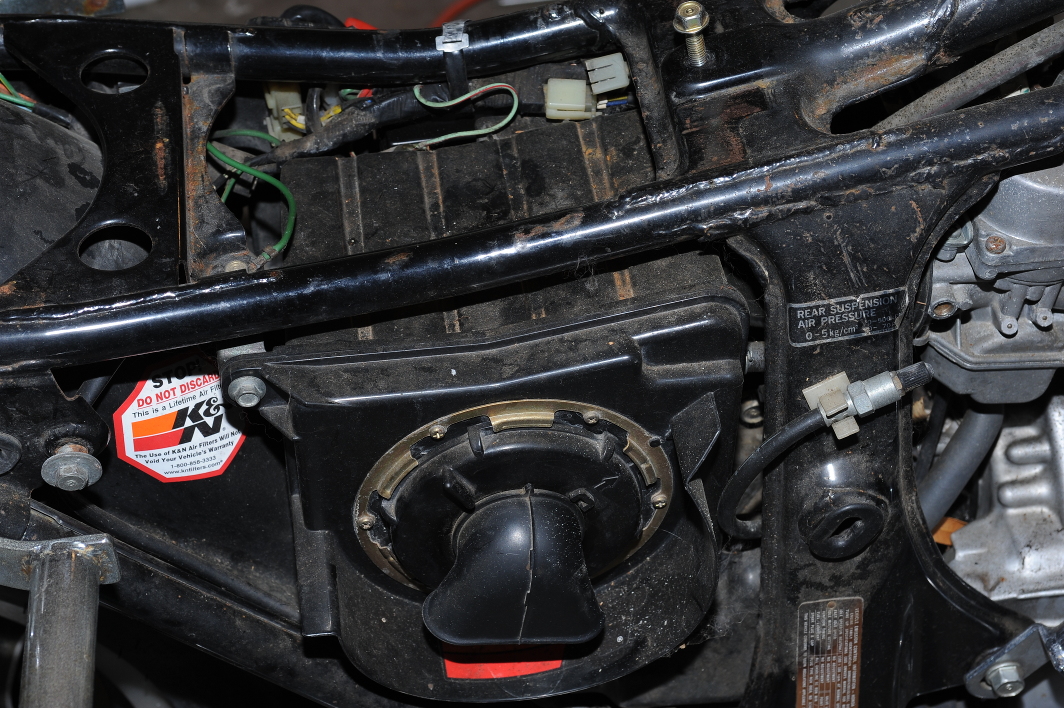 This is the worst thing on the bike, at least cosmetically.  See the rust on top of the tank?  There's rust, varnish, or perhaps old sealant inside the tank as well.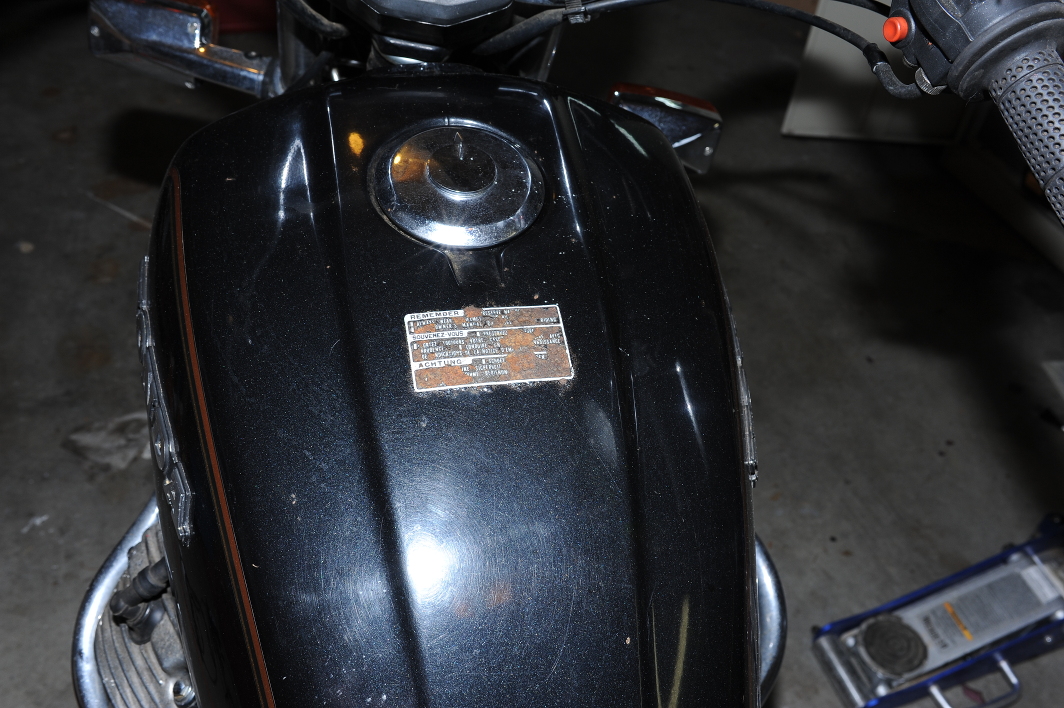 The bike is very dirty.  I'll let the rest of the pictures speak for themselves.